Leadership Team:
Our leadership team recognizes the authority of God, and realizes that we are shepherds who serve under the Chief Shepherd, Jesus Christ. We desire to devote ourselves to prayer and to the ministry of the Word. Our passion and goal is to equip the believers for the work of the ministry until we all attain maturity in the fullness of Christ.
Dave Armstrong, Associate Pastor
Dave was born and raised in Somerset county and has been part of the ministries of North Ridge for many years. He enjoys hunting, fishing, hiking and anything outdoors. When not outdoors, he can be found playing with toy trains (Model railroad). He came on staff in January, 2015. He attended Baptist Bible College, Springfield, Missouri and is a graduate of Liberty University, Lynchburg, Virginia with a degree in Religion and Counseling and Andersonville Theological Seminary, Camilla, Georgia with a mastor's in Ministry of Biblical Counseling.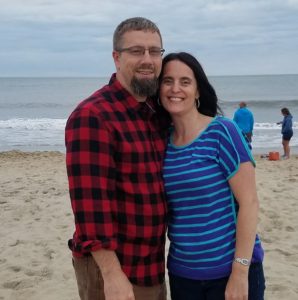 Tammy Armstrong, Office Manager
Tammy was born on February 23, 1974 in Milford, Delaware. She was saved at the age of 5, but didn't surrender her life to truly being used by God until the 9th grade. She is a graduate of Baptist Bible College, Springfield, Missouri and has been on staff since 1997. She has a heart for ministry, and looks for opportunities to serve wherever she can.Tammy takes care of our accounts receivable and accounts payable of the ministry and daily operations of the office.
She along with her husband Dave are involved with discipleship, outreach, children's ministry, student ministry and music. They have four boys- JohnMark 18, Elijah 16, Jacob 13 and Isaiah 10.